Fax:+86 371-67993277
Tel: +86 371-67991755
Sales direct: +86 15838331071
E-mail:sales@battemachinery.com
http://www.screen-changer.org
24h services
Screen Changers,extrusion screen changer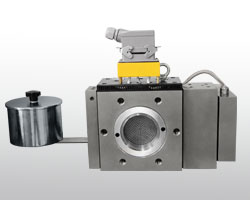 Continuous belt screen changer:
Continuous belt screen changer screen changing is fully automatic. Advantages: no pulsation, production not deformation, and good quality retention during screen changing; no waste or scrap during whole production, saving raw materials; etc. Types: ZB-ACB-50, ZB-ACB-70, ZB-ACB-90, ZB-ACB-100, ZB-ACB-120, ZB-ACB-150, ZB-ACB-180, ...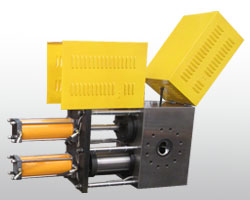 Continuous Piston Screen Changer:
Continuous piston screen changers include single / double pillar two cavities type, double pillar four cavities type, and double pillar four cavities backflush screen changer. They are suitable for blown film, cast film, drawbench, pelleting, and other thermoplastic plastics.Series: ZB-SP-R, ZB-SP-E, ZB-DP-2R, ZB-DP-2E, ZB-DP-2L, ZB-DP-4R, ZB-DPF-4R,...
Continuous Plate Screen Changer:
Continuous plate screen changers include single plate double/four working positions type, and double plate double working station type screen changer. Used for granulation, pipe, plate, sheet, EPE, EPS pearl wool, xps extruded sheet, PVB bursting disk, space plate, squeeze net, BOPET/BOPP, chemical fibers, etc.Series: ZB-SSP-B, ZB-FSP, ZB-DSP, ...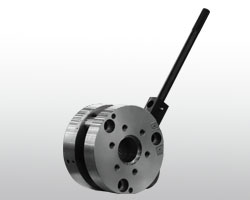 Discontinuous Manual Screen Changer:
Discontinuous manual screen changer has long service life for its unique rigid material or compensation sealing design. They are suitable for extruder with 30~180 kg/h output. The actual output depends on material flowability, filter fineness and material purity.Types: ZB-MSPG-40, ZB-MSPG-50, ZB-MSPG-60, ZB-MSPG-70, ZB-MSPG-80, ZB-MSPG-90,...